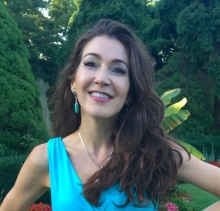 Assistant Professor of English
Jennifer Ponce de León is an interdisciplinary scholar whose research focuses on cultural productions and antisystemic movements in the Americas from the 1960s to the present. She works across studies of contemporary visual arts, literature, and performance; transnational Latinx and Latin American studies; Marxist aesthetics; and critical social theory, including anticolonial and postcolonial thought. She is Assistant Professor in the Department of English; faculty in Latin American and Latinx Studies (LALS); affiliated faculty in Gender, Sexuality, and Women's Studies (GSWS) and Cinema Studies; and a member of the Graduate Group in Comparative Literature. She is Associate Director of the Critical Theory Workshop/Atelier de Théorie Critique, which holds an intensive summer research program at the École des Hautes Études en Sciences Sociales in Paris every summer, as well as annual symposia at the University of Pennsylvania, and she is Co-Editor of the book series Reinventing Critical Theory at Rowman; Little field International. She is also an independent curator. 
Dr. Ponce de León's first book, Another Aesthetics is Possible: Arts of Rebellion in the Fourth World War, is forthcoming from Duke University Press (2021). Its interdisciplinary analysis of experimental literature, visual art, and performance produced by Chicanx, Argentine, Mexican, and Chilean artists in the past two decades shows how these works have been influenced by, and articulated with, antisystemic movements, popular uprisings, and local struggles, including Zapatismo, anti-displacement struggles in Los Angeles, the 2001 uprising in Argentina, and radical grassroots human rights activism.  Dr. Ponce de León is currently working on two new book projects. "Envisioning Internationalism" shows how U.S. Latinx, Argentine, and Brazilian writers, filmmakers, and visual artists bring internationalist political commitments and perspectives to their representations of contemporary social conflicts. "Revolutionizing Aesthetics: Composing a World beyond Art," co-authored with Dr. Gabriel Rockhill, is under contract with Columbia University Press for their series New Directions in Critical Theory. It intervenes in debates within Marxist aesthetics and art and literary theory, while offering new analyses of works of literature, film, and visual and performance art from the Americas and Europe. Dr. Ponce de  León has also published articles in American Quarterly, Philosophy Today, ASAP/Journal, Social Text, GLQ, and e-misférica, as well as in edited volumes on visual and performance art, activist art, and Zapatismo.
Faculty webpage: https://www.english.upenn.edu/people/jennifer-ponce-de-león
Personal webpage: https://jenniferponcedeleon.wordpress.com
Executive Board Term End
S2021
field/interests
Cultural Studies and Cultural History
Feminist Theory
Histories of Gender and Sexuality
Social Change and Social Justice