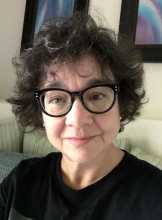 Professor of English
Toni Bowers (Professor) specializes in British literature and culture from Charles II's restoration in 1660 to the French Revolution. Professor Bowers' research and writing focus particularly on how representations of intimate relations shaped public and private distributions of power during the seventeenth and eighteenth centuries, and on the ongoing discursive construction of "Great Britain." She publishes and teaches on seventeenth- and eighteenth-century British writing by and about women, ideologically driven and partisan political writing of that time and place, the discursive construction of "Great Britain" between 1600 and 1800, and early prose fiction from England and Scotland.
In addition to dozens of essays in scholarly journals and collections, she is the author of Force or Fraud: British Seduction Stories and the Problem of Resistance, 1660-1760, (Oxford University Press, 2011), and The Politics of Motherhood: British Writing and Culture, 1660-1760 (Cambridge University Press, 1996). With John Richetti (Penn, Emeritus), she has co-edited an abridgement of Richardson's Clarissa (Broadview Press, 2010), and with Professor Tita Chico of the University of Maryland she has co-edited a volume of scholarly essays titled Atlantic Worlds in the Long Eighteenth Century: Seduction and Sentiment  (Palgrave: 2012). She is currently writing a new book that reaches back to the early seventeenth century, on imaginative structures used to debate the Union of England and Scotland between 1603 and the middle of the eighteenth century. With Prof. Albert Rivero of Marquette University, she is also editing the first complete edition in nearly a century of Richardson's Pamela (v. 1-4), under contract with Broadview Press.  For more of Dr. Bowers's publications, see here.
Toni Bowers regularly presents her scholarship across the United States and has lectured by invitation in Canada, England, Finland, France, the Netherlands, and Scotland. In addition to her undergraduate teaching, she leads graduate seminars, directs and advises doctoral dissertations at Penn and at other institutions around the world, supervises undergraduate and graduate-level independent studies, and serves on committees at Penn for the English Department, the School of Arts and Sciences, and the University. Dr. Bowers co-founded Penn's Atlantic Studies Seminar, was a year-long Visiting Lecturer at the University of Edinburgh (Scotland), and for many years served as Faculty-in-Residence at Kings Court-English House College House, where she founded the undergraduate humanities society Perspectives in Humanities and inaugurated the Penn Authors' Forum. She has been the recipient of a number of national and international fellowships and awards, including from the NEH, the British Academy, the Newberry Library, the Huntington Library, the William Andrews Clark Memorial Library, and the Harry Ransom Center.
Bowers is on the Advisory Board to the McNeil Center for Early American Studies. She serves as editorial consultant for a number of academic journals and publishing houses, has served as both Delegate and member of the Executive Committee of the Delegates for the American Council for Learned Societies. She has also served as a Delegate for the Modern Language Association and on its Executive Committee for Restoration and Early Eighteenth-Century Studies.  She currently serves on the MLA's Executive Committee for Scottish Literature. She received her Ph.D. from Stanford.
Executive Board Term End
S2021
field/interests
Histories of Gender and Sexuality
Law, Politics, and Public Policy