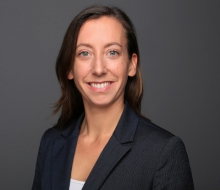 Assistant Professor of Sociology
Dr. Gonalons-Pons's research examines how work, families, and public policies structure economic inequalities, with a particular focus on how inequalities change over time and over the life course. She employs quantitative techniques and longitudinal datasets from multiple countries along with content analyses of documents and interview data.
Her studies contribute to debates about the uneven change in gender inequalities, the role of family processes in exacerbating inequalities across families, and the relevance of public policies in mediating these processes.
Her current projects focus on the impact of changes in wives' earnings on income inequality in 8 countries 1975-2015, the effects of the Great Recession on workers' career mobility and family formation in 30 countries, and changes in couples' work and earnings after childbirth in the US 1970-2010.
Her research has been published in Demography, Social Science Research, and the RSF: Russell Sage Foundation Journal of the Social Sciences.
Executive Board Term End
2024
field/interests
Economics, Work, and Family
Law, Politics, and Public Policy