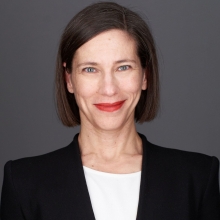 FQT/GSWS Director
Donald T. Regan Professor of English and Comparative Literature
Email
Office Location
Fisher-Bennett Hall  216
215-746-3765
Melissa E. Sanchez received her Ph.D. from the University of California, Irvine. Her research and teaching focus on feminism, queer theory, and sixteenth- and seventeenth-century literature, and she is Core Faculty in Penn's Gender, Sexuality, and Women's Studies Program.
Professor Sanchez's first book, Erotic Subjects: The Sexuality of Politics in Early Modern English Literature, examines how sixteenth- and seventeenth-century writers used scenarios of erotic violence and cross-gender identification to explore the origins and limits of political allegiance (Oxford University Press, 2011; PB 2014). She has recently completed two books. The first, Shakespeare and Queer Theory, introduces students and scholars to the fields of queer theory, Shakespeare studies, and the interchanges between them (forthcoming in fall 2018, Bloomsbury Arden "Shakespeare and Theory" Series). The second, Queer Faith: Promiscuity and Race in the Secular Love Tradition, reassesses key texts of the pre-history of monogamy—from Paul to Luther, Petrarch to Shakespeare—to show that writing assumed to promote fidelity in fact articulates the affordances of promiscuity, both in its sexual sense and in its larger designation of all that is impure and disorderly (forthcoming in 2019, NYU Press, "Sexual Cultures" series). 
In addition, Professor Sanchez has edited three volumes of essays. With Ayesha Ramachandran she co-edited a special issue of Spenser Studies on "Spenser and 'the Human,'" which brings together sixteen essays and five response papers that examine Spenser's complex relationship to the category of "the human" and which thereby both draw on and contribute to current discussions in humanism, posthumanism, animal studies, and environmental studies (2016). With Ania Loomba she co-edited Rethinking Feminism in Early Modern Studies: Gender, Race, and Sexuality, a volume of fourteen essays on the current state of feminist studies of the early modern period, which received the Society for the Study of Early Modern Women (SSEMW) Award for Best Collaborative Project of 2016 (Routledge, 2016). And with Ari Friedlander and Will Stockton she co-edited a special issue of the Journal of Early Modern Cultural Studies (JEMCS) entitled "Desiring History and Historicizing Desire," collection of six essays discussing the relations between queer and historicist methods of reading (2016).
field/interests
Cultural Studies and Cultural History
Feminist Theory
Histories of Gender and Sexuality
LGBTQ Studies and Queer Theory