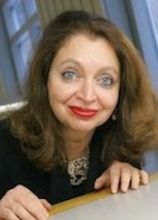 Liliane
Weissberg's interests focus on late eighteenth-century to early
twentieth-century German literature and philosophy. Much of her work has
concentrated on German, European, and American Romanticism, but she has
also written on the notion of representation in realism, on
photography, and on literary and feminist theory. Among her more recent
books are a critical edition of Hannah Arendt's Rahel Varnhagen: The Life of a Jewess, the anthologies Cultural Memory and the Construction of Identity, Romancing the Shadow: Poe and Race,  Picture This! Writing with Photography, and Hannah Arendt und die Frankfurter Schule.