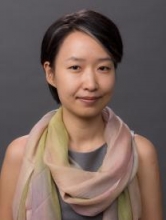 Associate Professor
Hsiao-wen Cheng is a cultural and intellectual historian of China's middle period (9th-14th centuries), interested in issues related to gender, sexuality, medicine, and religion. Her first book Divine, Demonic, and Disordered: Women without Men in Song Dynasty China explores the unstable meanings attached to the bodies of "manless women" in medical and religious literature as well as popular anecdotes. She is now working on her second book project on the notions of norms in premodern China.
 Recent publications:
"Before Sexual and Normal: Shifting Categories of Sexual Anomalies from Ancient to Yuan China." Asia Major, forthcoming in 2018.
"Manless Women and the Sex–Desire–Procreation Link in Song Medicine." Asian Medicine: Journal of the International Association for the Study of Traditional Asian Medicine, forthcoming in 2018.
"What Was Good Writing (or Reading) in Eleventh-Century China? Rethinking Guwenand Its Relation to Daoxue." Journal of Chinese Literature and Culture4.2 (November, 2017). 
Executive Board Term End
2023 (on leave 2021-2022)
field/interests
Health and Science
Histories of Gender and Sexuality
Transnational Feminisms
Women of Color Feminisms